Romans 13:1 (NASB): "Each person is to be in subjection to the governing authorities. For there is no authority  except from God, and those which exist are established by God."
Daniel 2:21 (NKJV): "He changes the times and the seasons; He removes kings and raises up kings; He gives wisdom to the wise And knowledge to those who have understanding."
Romans 14:12 (ESV): "So then each of us will give an account of himself to God."
____________________
GLORIFYING GOD EVEN IN DEFEAT
NOW THAT THE VOTING IS OVER for the President/Vice President in the 2020 US election, how should the body of Christ react when many of us believe the wrong team won?
In the flesh, we're as capable of temper tantrums as our non-believing neighbors, but as
followers of Jesus Christ, we are called to a higher standard.
He told us that the world would know we are His flock if we love one another (John 13:35; John 15:17). He told us we are to love our enemies and pray for those who persecute us (Matt. 5:44). He told us to care for the least of these (Matt. 25:40), to proclaim the Good News (Matt. 28:19), and to store our treasures in Heaven, where they will not be stolen or damaged (Matt. 6:19-20).
He also told us (John 15:5) we would not be able to do any of that in our own power. We would need His help.
DISCERNING GOD'S WILL FOR US
SO, NOW WE'RE ABOUT the job of discerning the Lord's will. We read in Daniel 2:21 that God "changes the times and the epochs; He removes kings and establishes kings," and we wonder, Did God just remove the king and replace him with another?
Wasn't it just four years ago that we praised God for raising up a president and vice
president who pledged to honor the sanctity of life from conception to natural death, to honor marriage as a gift from God uniting female and male into one unit, and to proclaim not just the freedom to worship but also the freedom to live out our faith?
If so, then, what happened?
Did God change His mind? Not likely.
Did God give us a brief window to get serious about our faith and find us wanting? Maybe.
Why would God elevate to the highest two offices in the land a duo committed to:
extending abortion to include allowing born babies to die,
extending LGBTQ+ rights over the rights of normal males and females,
quenching religious liberty in subjection to the state, and
upending the first institution installed by God, that of marriage between a man and a woman?
WHY??
Why, Lord, why?
STAYING FAITHFUL DURING TRIALS
AT THE MOMENT, I feel sick. I see the country I used to love and still have hopes for turning into a hate-filled narcissistic shell of its former self.
Yes, I see the threats launched from the victorious forces declaring their desire to silence opposition to their rule, to continue their assault on our civil liberties, and, if necessary, to destroy us.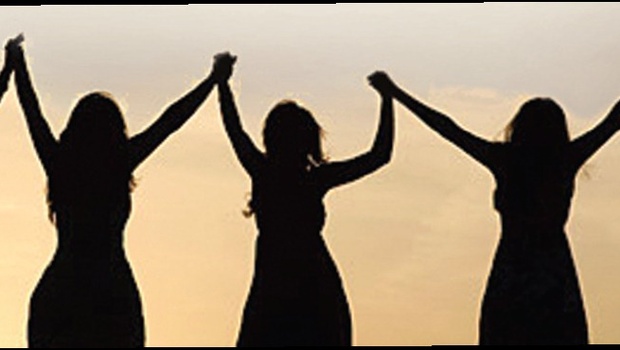 Yet, God tells us to "rejoice always" (1 Thess. 5:16), to "give thanks" in all situations (1 Thess. 5:18), and even to rejoice and persevere in "tribulation" (Rom. 12:12).
Okay, we're there. Tribulation, defeat, rejection. We're there, Lord. Now we're supposed to be patient and … what? Quietly endure? Suffer? Seek revenge?
No, our Lord answers. Keep praying, He says (1 Thess. 5:17; Rom. 12:12; James 1:2-3). Besides, our trials are nothing compared with what the apostles suffered. Check out Paul's trials (2 Cor. 11:24-28).
BELIEVING GOD'S PLAN IS GOOD
NOT ONLY MUST WE focus on God's plan being good, we must realize that His timing is not the same as ours. We want answers yesterday; He provides them 500 years later … or 50 years … or maybe five years.
He has to prepare people for the future He has willed. Moses needed 40 years growing up in Pharaoh's court, 40 years tending sheep in the wilderness, and then enduring the trials of facing Pharaoh with a series of plagues before God considered him ready to lead His people out of bondage.
So, why should we expect an immediate answer to all of our questions by the evening news or tomorrow's newspaper?
The answers are in His Book, and we can sustain ourselves by reading it and learning from it.
My conclusion: Stay in the Word, remain in prayer, fellowship with the saints, and testify to the world that God is in control, and His plan will occur in the timing that He decrees.
POSTSCRIPT
I DON'T KNOW WHAT the Lord is doing in this election. He doesn't owe me an explanation. However, I thoroughly trust His judgment and His plan for my life. He will let it develop in His time, and I might live long enough to see some of it play out.
What is very clear to me is that I am to call on the name of the Lord everyday, to seek my refuge in Him, to confess my sins to Him, to ask His will for my life, to engage in intercessory prayer, to be temperate in my comments, to be patient in my demeanor, and to show love and compassion to my fellow man, even those I dislike.
That looks like a pretty full plate, and, no, I am not capable of doing half of that well without the strong arm of Jesus Christ wrapped around my shoulders and the Holy Spirit indwelling my heart.
May my heart cry mimic the covenant prayer of Pastor John Wesley 250 years ago: "I am no longer my own, but thine; Put me to what thou wilt; rank me with whom thou wilt; Put me to doing; put me to suffering. … So be it. And the covenant which I have made on earth, let it be ratified in heaven. Amen"
Those are amazing words and an awesome responsibility. I am not up to it, but the God I serve is bigger than any obstacle I face. May His grace lead me and sustain me during the trials ahead.
I'm going to need His love to get me through until the next election … and beyond.
__________________
PRAYER
O LORD GOD, our merciful Father, we come to You humbly and repentant. We know that
we have failed to proclaim the Good News as vigorously or as often as we ought. We know You will confront us with our failures when we reach Glory. Help us to see clearly the pathway You've laid out for us to follow and give us the strength, and the desire, to obey. Your way is perfect at all times, and we rest comfortably knowing You, Lord, are in control. May we be Your faithful servants. In the loving and mighty name of our Lord Jesus Christ we lift this prayer. AMEN